What Is Mobile Banking
Mobile banking is a convenient way to access and manage your Directions accounts with your smartphone or mobile device. One of the most convenient features of the mobile banking app is the ability to deposit checks into your account using your smartphone.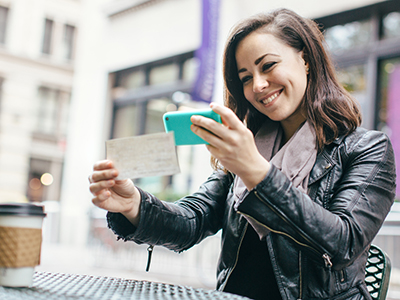 Mobile Banking Features and Benefits
Deposit checks from your smartphone
Pay bills
View account balance and transaction history
Receive account alerts
Transfer between Directions accounts
Make Directions loan payments or credit card payments
Apply for Consumer or Home Equity Loans 
Directions feels like a small town bank but offers the latest and greatest in a high tech world. Apple Pay for example. Very cool. I love the directions app. So easy to set up and easier to navigate. Love the way my bank is moving with the times but still feels like a small town bank when I walk into any branch. Thank you!Joseph S. Shelby, Ohio
Mobile Banking FAQ
Branch & ATM Locator App
Looking for a free ATM near you? Did you know, there is also an app to locate the nearest shared branch and/or ATM within the Directions network.
Learn More